About us
Clinique Beaulieu's Mission is to create an impeccable experience for people and assure they receive the very best care. We commit to continuous education and solid business practices and ethics. Our focus is on pain relief and the physical and psychological wellbeing of our clients. Our mandate is to help people achieve their goal in good Health & Wellbeing.
Why choose our team as part of your H&W team?
The Beaulieu Clinic H&W team is a knowledgeable and dynamic one. We walk our talk and therefore lead by example. We are thankfully human and know very well the challenges involved in maintaining our own good health and wellbeing. We are effective motivators in this regard and do not carry judgement on the people visiting us and seeking help.
Along with a tailor made treatment, we enforce a " no tip please" policy. This is one of many things that makes us unique in this industry. We have taken the awkwardness around tipping and squashed it.
Your services at Clinique Beaulieu Clinic are provided by trained professionals therefor we would appreciate you using that " tip money " by availing yourself to another one of our services so you may continue on your journey towards attaining and maintaining your personal good Health & Wellbeing.
We look forward to helping you in your Health & Wellbeing.
CLINIC STAFF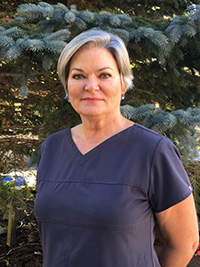 Suzanne K. Beaulieu
Suzanne Beaulieu approaches her work as an orthotherapist with dedication and compassion. She brings over 25 years of hands-on experience in Massage, Traditional Chinese Medicine and Acupuncture—as well as her caring nature—to bear on the collaborative healing relationship she forges with each of her clients. Suzanne is highly trained in a variety of techniques, including lymphatic drainage and active release massage, metaphysical therapies, acupuncture, and numerous esthetic treatments. In each, her focus is on pain relief, and the physical and psychological well-being of her clients. Suitable for young and old alike, her therapies are effective in the alleviation of symptoms resulting from injury, repetitive strain, surgery, illness and stress, and for the promotion of bodily and spiritual health. Suzanne firmly believes that all her clients are entitled to the very best in care and works closely with a network of health-care professionals to ensure the optimal treatment for each individual.