About us
Clinique Beaulieu's Mission is to create an impeccable experience for people and assure they receive the very best care. We commit to continuous education and solid business practices and ethics. Our focus is on pain relief and the physical and psychological wellbeing of our clients. Our mandate is to help people achieve their goal in good Health & Wellbeing.
Why choose our team as part of your H&W team?
The Beaulieu Clinic H&W team is a knowledgeable and dynamic one. We walk our talk and therefore lead by example. We are thankfully human and know very well the challenges involved in maintaining our own good health and wellbeing. We are effective motivators in this regard and do not carry judgement on the people visiting us and seeking help.
Along with a tailor made treatment, we enforce a " no tip please" policy. This is one of many things that makes us unique in this industry. We have taken the awkwardness around tipping and squashed it.
Your services at Clinique Beaulieu Clinic are provided by trained professionals therefor we would appreciate you using that " tip money " by availing yourself to another one of our services so you may continue on your journey towards attaining and maintaining your personal good Health & Wellbeing.
We look forward to helping you in your Health & Wellbeing.
CLINIC STAFF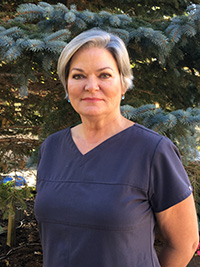 Suzanne K. Beaulieu
Suzanne Beaulieu approaches her work as an orthotherapist with dedication and compassion. She brings over 25 years of hands-on experience in Massage, Traditional Chinese Medicine and Acupuncture—as well as her caring nat
ure—to bear on the collaborative healing relationship she forges with each of her clients. Suzanne is highly trained in a variety of techniques, including lymphatic drainage and active release massage, metaphysical therapies, acupuncture, and numerous esthetic treatments. In each, her focus is on pain relief, and the physical and psychological well-being of her clients. Suitable for young and old alike, her therapies are effective in the alleviation of symptoms resulting from injury, repetitive strain, surgery, illness and stress, and for the promotion of bodily and spiritual health. Suzanne firmly believes that all her clients are entitled to the very best in care and works closely with a network of health-care professionals to ensure the optimal treatment for each individual.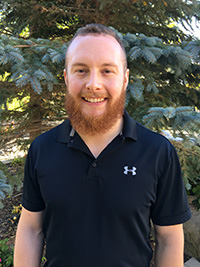 Jonathan Boucher
As a registered massage therapist, Jonathan believes that the key to a successful massage treatment is the proper education of the client as well as the continual cooperation of the client with their therapist. This is why he offers a number of homecare and therapeutic exercises designed specifically for improving the client's condition.
Jonathan is an athlete with experience in crossfit, track and field, hockey, soccer, and baseball. This aspect of his life has helped him understand the importance of taking care of his body and is has given him an appreciation for the importance that massage therapy has, to help the body perform at its full potential.
Jonathan combines a therapeutic treatment with a relaxation treatment which leaves the client feeling physically and mentally healthier. He also offers myofascial release and Kinesio taping treatments.  These techniques are excellent for treating injuries as well improving athletic performance.
Let Jonathan share his passion for massage therapy with you and come experience it today.
Lynne Cardinal
Lynne Cardinal is a member in good standing with the National Guild of Hypnotists. She follows the NGH Code of Ethics and Standards of Practice. She has extra certifications in Innovative Hypnosis Techniques and Client Based Weight Loss, by the National Guild of Hypnotists. Lynne has been teaching and giving lectures and seminars on subjects related to Stress Management, Hypnosis, Relaxation and Meditation for over 30 years in Canada, Europe and India. She studied Eastern Philosophy in India from where she received a Ph.D. in Eastern Philosophy (alternative). She lived in India for over 15 years, first studying then teaching at the Institute. She is the co-author of several books and CDs on philosophy. Studying the scriptures directly from the Sanskrit, Lynne has created booklets  and CDs on the philosophy of Patanjali. Each Sanskrit verse is translated word-by-word and explained. This philosophy contains many direct meditation techniques plus insights into mind and its potential. Kaivalya Center
Louise Albert
You have the power within to create your life, the one that you desire!  Louise's mission is to help you develop you abilities and capabilities by providing you  with tools and knowledge on how to use your own resources to achieve a new meaning to your life.
Louise Albert is a psychotherapist, social worker and a practitioner in Neurolinguistic programming. For the past thirty years she has worked in New Brunswick, Québec and Ontario in various fields such as health and social services. 
Come discover the benefits of NLP (Neurolinguistic programming). Louise offers interventions for individuals, couples and families and children.
Cassandra Armsworthy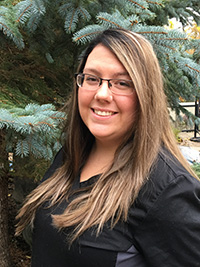 Sophie Lariviere